About Datactics
We specialise in data quality and matching software and are ideally positioned to meet the specific data requirements of firms operating in the financial sector as they prepare for emerging regulations.
Our sophisticated tools feature hundreds of out-of-the-box rules designed to help clients get their data in order and quickly respond to new standards.
We offer agile data quality and powerful matching software for reference, entity and instrument data, which is user-friendly and aimed at subject matter experts in local business teams. This reduces the reliance on the client's IT function and makes for rapid deployment and ongoing maintenance for creation or amendment of new rules.
With plug-and-play integration and open architecture, our software features a multitude of built-in connectors to open and reference sources including GLEIF, Bloomberg FIGI, Thomson Reuters' PermID etc.
Solutions are fast, scalable and deploy on-premises or inside a client's cloud for rapid processing of tens of millions of records. Statistics and measurements are output to a variety of readily available visualisation tools such as Qlik, Tableau, Power BI etc., and results on data records in breach can be returned to the data stewards, departments or desks through easy integration with ticketing systems or email clients.
Recognition
We are passionate about being a part of the journey towards perfected data within our clients' ecosystems; monitoring, reporting and fixing data that ends up in breach of carefully curated data quality rules.
Our products have been lovingly designed to live up to this goal, and so we were delighted when Data Management Review's judging panel shared our passion and voted RegMetrics as the "Best Data Quality Analysis Tool" at their awards ceremony in December 2016.
Since then, we've achieved Top 50 status in the RegTech Forum's RegTech awards in 2017 for RegMetrics and Entity Match Engine, and are again back in the running for Data Management Review's award ceremony across a range of categories.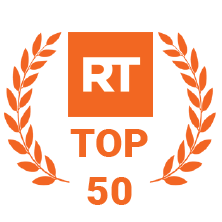 In the last few years we have been described by Bloor as "the most interesting company in this market right now" and are frequently cited by the Information Difference as a data quality provider with the 'some of the happiest customers.'
Careers
We're all about being innovative, open and agile. And we're always on the lookout for talented, passionate individuals that we can learn from and invest in.
Right now, we have a select number of opportunities in the area listed below. We work with people of a wide range of experience and who are open to flexible working. If you are looking for an opportunity to deliver innovation that matters, and you think you've got what it takes, please send your CV to hr@datactics.com referencing the appropriate role and we'll be in touch.
Data Engineering

Be in the engine room of our on-site and cloud deployments with our trusted and valued clients. Learn our software, solve real-world problems with cutting-edge data science and workflow automation, and operate at a high level with some of the world's biggest banks in the critical business areas of regulation, cost controls and machine learning.
Note to agencies: Please do not send us speculative CVs as we only work with selected recruitment agencies.