About Datactics
As a market leader in data quality and matching software, we are ideally positioned to meet the specific data requirements of firms operating in the financial sector as they prepare for emerging regulations. We provide sophisticated tools to help financial institutions get their data in order and quickly respond to new standards. We offer agile data quality and powerful matching software for reference, entity and instrument data.
Our software utilises edit distance (fuzzy) matching, equipping the business user to access information held in multiple formats and languages, at blistering speed through massively parallel processing (MPP).
The easy to use tools populate missing fields and realign the data by parsing unstructured data and using adaptive master reference files, capturing the knowledge held by the data experts in your organisation.
Recognition
We are passionate about being a part of the journey towards perfected data within our clients' ecosystems; monitoring, reporting and fixing data that ends up in breach of carefully curated data quality rules.
Our products have been lovingly designed to live up to this goal, and so we were delighted when Data Management Review's judging panel shared our passion and voted RegMetrics as the "Best Data Quality Analysis Tool" at their awards ceremony in December 2016.
Since then, we've achieved Top 50 status in the RegTech Forum's RegTech awards in 2017 for RegMetrics and Entity Match Engine, and are again back in the running for Data Management Review's award ceremony across a range of categories.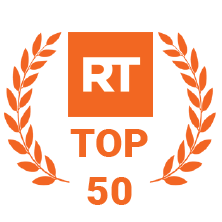 In the last few years we have been described by Bloor as "the most interesting company in this market right now" and are frequently cited by the Information Difference as a data quality provider with the 'some of the happiest customers.'
Careers
We're all about being innovative, open and agile. And we're always on the lookout for talented, passionate individuals that we can learn from and invest in.
If you're looking for an opportunity to work with the finest minds in the industry and deliver innovation that matters, send your CV to hr@datactics.com